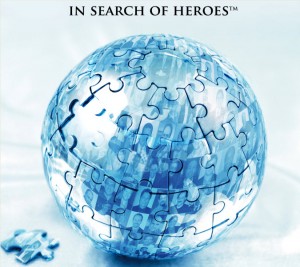 The strength of a family is based on financial wellness. Creating a home-based business can generate tremendous amounts of income by training students and graduates who cannot find good jobs how to be successful on the internet. Local experts are an important part of the "In Search Of Heroes Program." They will teach students the secrets of creating and developing a successful home based business using free resources on the internet.
Students will learn how to use:
1. Mind-mapping software that stores files in your Google Drive folder. It transforms information into a format that is easy for people to understand. Colorful mind-maps use words, colors, symbols and pictures to provide a brain-integrated overview.
2. Google Slides that uses words, pictures, movies, charts and animation to create slide shows that provide more detail in a form that appeals to whole brain processing.
3. Google Docs that creates outlines that are detailed and very specific with information that appeals to the linear, word-focused left brain.
4. Google Sheets, a spreadsheet online software, that helps them keep track of the entire program in their community.
5. Google Calendar that helps you keep track of your schedule of events and interviews.
6. Google+, Youtube and Hangouts that allows them to upload, edit and store and promote Heroes interviews and events internationally.
7. Google Gmail that you with email services and Google Drive storage.
8. Also, the benefits of using Google Apps for Educational instructions and non-profits will be explored.
9. Hootsuite that allows you to automate the dissemination of your online work to three of your social media sites.
The "In Search Of Heroes Program" generates income to fund the program, activities, equipment, software, training and travel through viral marketing and existing affiliate programs of major companies.
A. Affiliate marketing is the opportunity for all entrepreneurs internationally to market the products of different companies through E-mail, social media sites and their own website, in exchange for a small commission.
B. This technique is an effective tool that generates millions of dollars of income annually for thousands of individuals and companies.
C. When a person visits any website with affiliate links, the site generates income on every sale of software, computer hardware, peripherals, E-Books, music CDs or cassettes, videos, business and personal products, services, etc, through embedded affiliate links.
D. Students generate income for themselves and their families by creating and marketing their own E-books and digital training courses through their website, Clickbank and JVZoo.
E. When students create educational products, that incorporate mind-mapping and super-learning techniques, other students will leap at the opportunity to learn what they need to know in the fastest, most enjoyable way possible.
F. The potential market is huge. E-books can be sold internationally to other students through Amazon Kindle.
G. As students learn how to create and market products online through websites and social media sites, they become valuable resources for local businesses who must have an internet presence to compete effectively now and in the future.
H. Local business will hire students to create effective websites and social media campaigns through Facebook, Twitter and Google Adwords that market their products and services to the world.
I. When local communities increase their online businesses, the world becomes their marketplace.
J. Families can create their own online business that generates valuable additional income.
K. Inner city communities, where shoppers fear to tread, can be revitalized from within through home-based businesses that generate much needed income.
L. As students learn how to take advantage of internet marketing opportunities, their potential for generating personal income effectively competes with the income from selling drugs, prostitution and theft.